The first time I met Mara + David was on their wedding day! They came all the way from New York City for their wedding day! Since Mara is a Southern California native they decided to hold the wedding in Escondido at Mara's parents' beautiful nursery. What a lovely venue! The nursery (
Oasis Water Efficient Gardens
) was full of succulents and orange trees, Justin and I had so much fun working with the available surroundings!
Mara + David were such a fun unique couple, every detail about their day was so well thought out and matched Mara + David so well!
I shot this engagement session of Ben and Jeannie a few months ago in Laguna Beach. I loved the simplicity of it, plus Ben + Jeannie were one of the sweetest and laid back couples I've ever worked with! My favorite details from this shoot were their personalized t-shirts, I thought it was an adorable idea!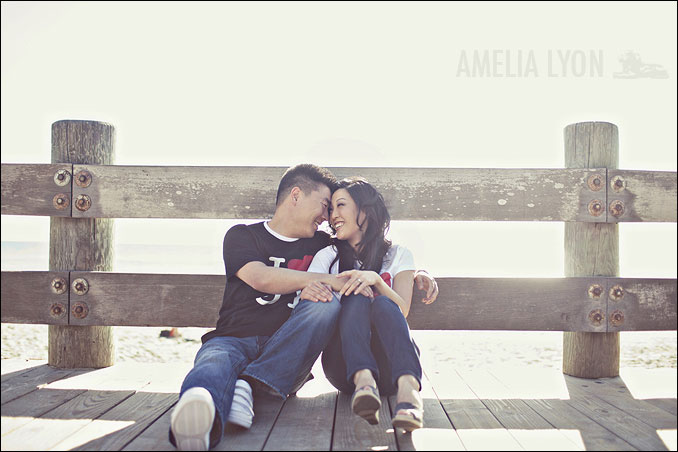 Congrats to Ben + Jeannie!:)